D.I.Y. Dog Halloween Costumes
Does your pup have the pawfect Halloween costume yet? If the answer is no, don't worry! We found two Do It Yourself tutorials that we think you might like and one that can be the base for a ton of other costumes. They're super easy, even if you're not the most crafty dog pawrent on the block.
Supplies:
7" round paper mache box (or larger, if you have a bigger dog)
Various colors of felt
Cotton batting
Natural color scrapbook paper
¾" elastic
Scissors
Needle and thread
Glue gun
Step 1: Measure Your Pup
Place the lower portion of the box on your dog's back and mark its width. Cut away two arched portions so that it fits snuggly onto your dog's back. It helps to measure your dog before you buy the supplies so you have amount from step 1!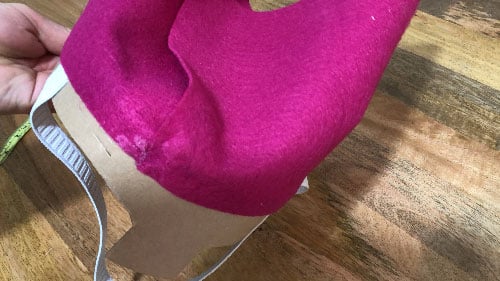 Step 2: Add Straps
Measure your pup around the chest and waist so that you know how long the straps need to be. Then, cut small slits in the box to thread the elastic straps through. A glue gun will also work if the slits don't pan out!
Step 3: Build the Cupcake
Pink felt works, green felt works, you can even make this a howl-o-ween-themed cupcake! The colors are where you can get creative. Hot glue gun your felt around the edge of the box and then secure the pieces together with glue.">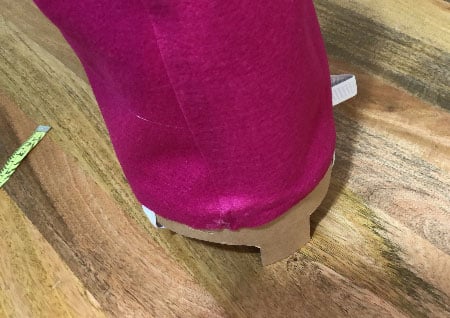 Step 4: Fill the Cupcake
Fluffy, fluffy, fluffy! Help the cupcake keep its shape with cotton batting, found at any craft store in the fabrics and sewing section. Cut up small sections and bundle to put inside the cupcake "cone" you've created.
Step 5: Close the Cupcake
You can sew the top shut, or use the glue gun, like we did. However you close the top, make sure it still has a fluffy look and feel!
Step 6: Add the Frosting
Cut felt strips in a way that looks like frosting and stick them on top. You can sew or, you guessed it, use your glue gun. Spray adhesive is another option here too.
Step 7: Time to Decorate
Whether you prefer sprinkles, confetti, or sparkles on your cupcakes, using adhesive spray here is usually the quickest.
Step 8: Wrap Your Cupcake
You can use plain parchment paper for the wrapper or get crafty with a funky pattern. Fold the paper into a "fan", creasing it in several sections and then glue it around the base.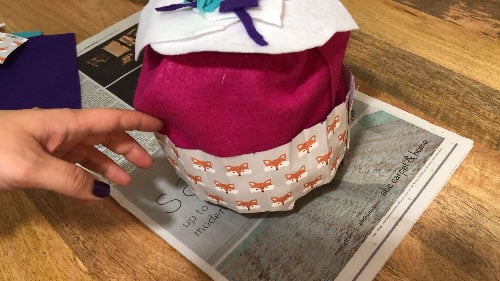 There you have it. Your pup might not be grateful for your Howl-o-Ween skills, but you'll definitely feel accomplished...and probably have a great story to share!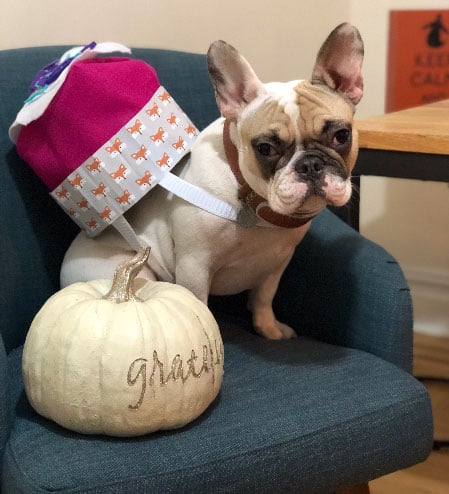 D.I.Y. Bat, Dragon, or Devil
This was inspired by HGTV and it's an awesome costume! Because it's primarily based on creating wings, you can use it to be the mother of a dragon or an angel to your pup's devil (or vice versa). Let your creativity take flight with this (super simple) D.I.Y.
Materials
Clear tape
Scissors
½ yard of black felt
Fabric tape measure
Straight ruler
Black pipe cleaners
Elastic
Spray adhesive
Step 1: Print out wing templates and cut
Print out two copies of each wing (right and left). Lay one of each side templates together on a flat surface and tape them together in the middle.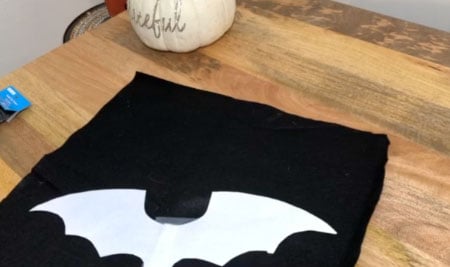 Step 2: Cut out felt wings
Pin or tape the templates to black felt and cut out the wing shape. We also added the pipe cleaners here, following the outline of the wings to make them bendable.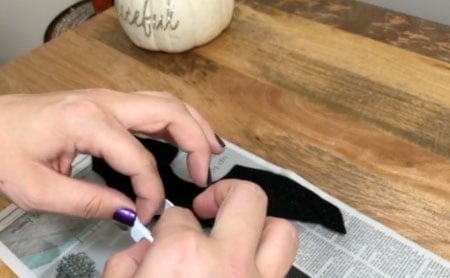 Step 3: Add a strap
Near the center of the wings, cut two 2" slits with a craft knife and ruler. Using the leftover elastic from your cupcake, create a strap that attaches to their harness or a larger one that goes around their chest comfortably.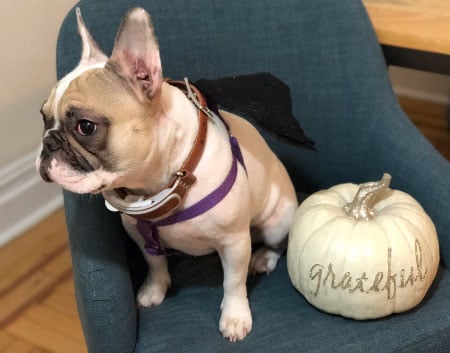 No matter your craft-level, always make sure your best friend enjoys the costume you dress them in. Happy Halloween from our pack to yours!