DIY Dog Halloween Costumes
Bring your favorite four-legged family member into the Howl-o-ween fun by dressing them up and letting them strut their stuff around the neighborhood!

There's still plenty of time to create a Halloween masterpiece for your pup, so we've compiled a list of budget and schedule-friendly DIY costumes that you can whip up at home! From crafting newbies to seasoned seamstresses, we've combed the web and found a costume idea for every skill level.
M&Ms Minis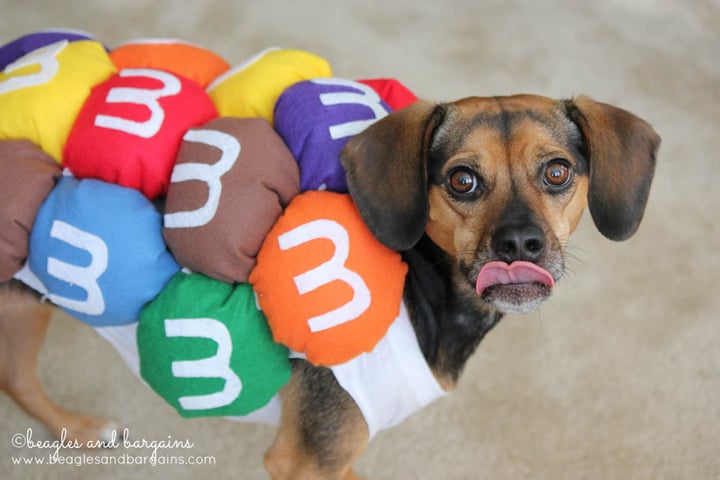 A costume that's as sweet AND cute as your pup! Learn how Beagles & Bargains whipped up this budget-friendly and comfy DIY dog costume.
Big, Bad Wolf & Little Red Riding Hood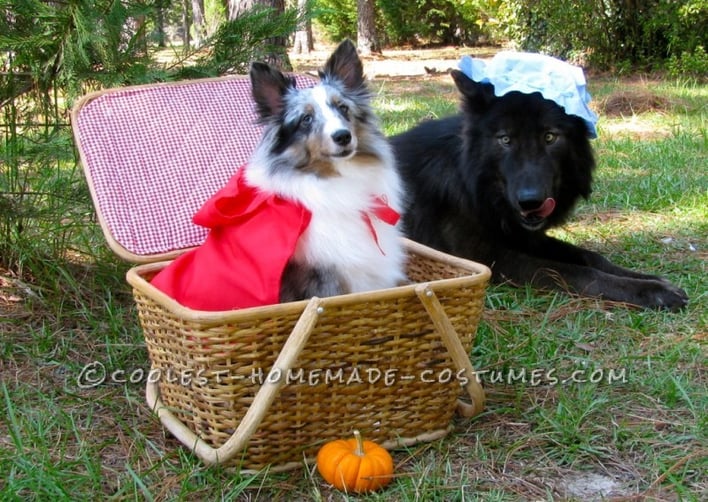 For our two-pup households, we've found the winning combination! If a creative, quick, and affordable DIY dog costume sounds right up your alley, look no further than Little Red Riding Hood and the Big Bad Wolf! The creative minds at Coolest Homemade Costumes have all the details on how to turn this Halloween into a pup-friendly fairytale.
Paint Your Pup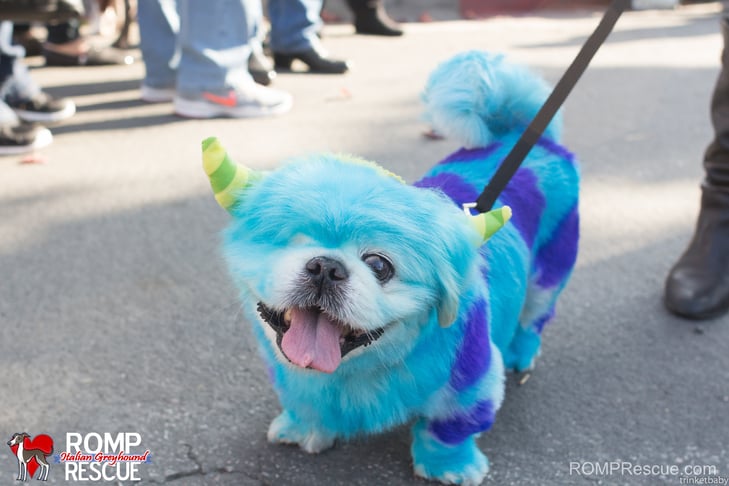 Pet-safe paint allows you to create any costume you can imagine! Check out Romp Rescue of Chicago for a collection of painted pup perfection or come up with your own one-of-a-kind creation. (And of course, be sure to send ALL the photos to your friends here at Link!)
Doggie Kissing Booth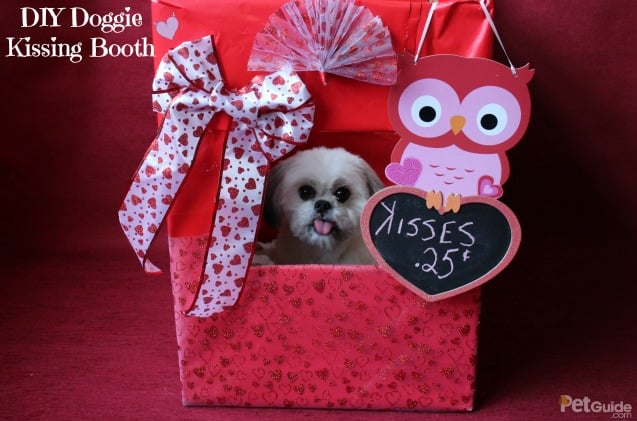 Your pup is sure to be the star of the show in the hilarious and unforgettable Doggie Kissing Booth! PetGuide lists out everything you need to help your sweet BFF spread a little love this Halloween.
Unicorn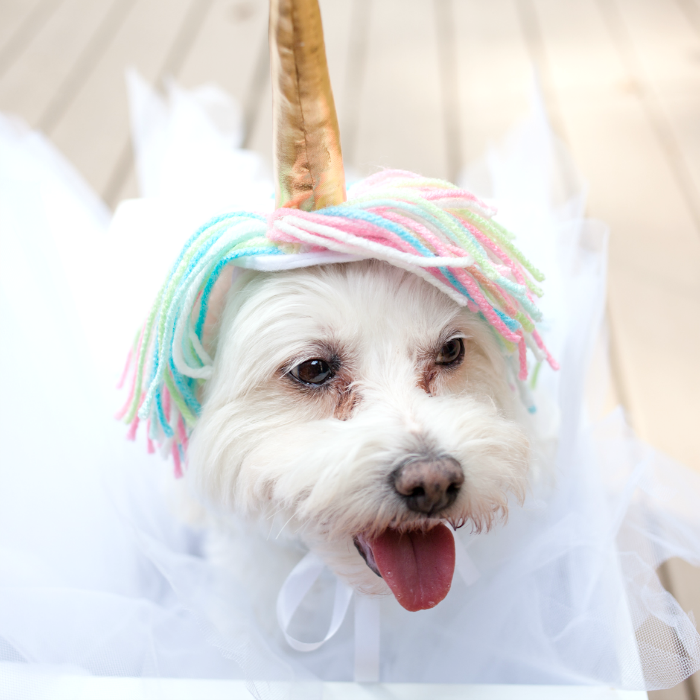 For those of you with sewing skills, this DIY unicorn costume might be the perfect fit for your magical pup. Check out how Craft Box Girls turned their precious pup into a majestic unicorn!
We can't wait to see your precious pups all dressed up for Halloween! If you already have your furry BFF's costume picked out and ready to go, head over to Link's Instagram to enter our costume contest before it's too late! Hurry, submissions end Friday, October 22.